Reading Time:
4
minutes
British costume jewellery designer leads market supplying UK retailers and high profile Topshop concessions in USA.
Orelia, a British jewellery brand founded in 2007, creates affordable costume jewellery, focusing on pieces that are classic, trendy and stylish. Most of the jewellery is made from Swarovski crystals, semi-precious stones and charms. The Orelia designers travel far and wide to gather inspiration and every season they focus on themes for their jewellery launching several new collections.
In recent years Orelia has taken the market by storm and  is available in boutiques, department, fashion and lifestyle stores across the world, as well as major UK retailers; John Lewis, ASOS, Fenwick, Bentalls and has concessions in Topshop.
The company has also just launched its first Topshop concessions in the US in high profile stores in Chicago, Los Angeles and in Broadway and 5th Avenue in New York.
Flexible solution for a growing business
Originally founded in Islington, London, following its exponential growth the company relocated its head office and distribution centre to a larger site in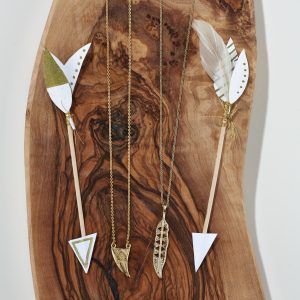 Brighton. As well as investing in premises, Orelia has ensured that its IT systems are able to meet the growing business needs. To support its unusual business model the company took the decision to implement Eurostop's retail management solution e-rmis to support its wholesale and retail operations.
According to Rebecca Jerrod, e-Commerce Coordinator at Orelia; "We chose Eurostop management systems to support our rapidly expanding business. We wanted to have a system that could accommodate our two business models – our new concession model with Topshop and the wholesale operation that supplies all our retailers – as well as meet the needs of our new growing merchandising team."
"Eurostop provided us with a hosted system that gives us the flexibility for both of our business models, for our central stock management system that our team of buyers can use and to support future growth. The versatility was key for us."
Supporting wholesale and retail operations with one system
At the time that Orelia selected Eurostop it had been operating under a traditional retail model. When the business chose to supply its unique jewellery wholesale to major retailers worldwide, as well as begin the new Topshop concessions, it was a catalyst to review its IT systems.
One of the key criteria for Orelia was to select a system that was easy to use for all staff. The team chose Eurostop systems as they have been designed with a user interface that is intuitive and straightforward for non-technical users, minimising training required.
Currently the system is used by everyone at Orelia – except the jewellery designers – including the buying team and all staff in the warehouse and retail operations. It is also used by the e-commerce team – although not yet integrated with the e‑commerce system, there are plans to do so.
A multi-currency system to support a global business
Orelia also chose to have the e-rmis solution hosted on Eurostop servers, allowing for future growth and with an increasingly global business, the ability to access the information from any location.
"We upgraded to the latest version of Eurostop's system and to the hosted version just before Christmas," explained Rebecca. "We launched our concessions into the US Topshop stores at the same time which is a huge growth area for our business. Eurostop's hosted version gives us the assurance that it can support the expanding business and handle the different currencies as we are increasingly operating in different countries."
Daily sales data for efficient stock management
Currently sales data is downloaded daily directly from Topshop's systems via a secure portal into e-rmis, enabling the Orelia team to gain the latest insights on best-selling lines and popular items.
Stock supplies and distribution for the wholesale business are managed by the Orelia team using e-rmis. Regular reports of stock movements ensure that replenishment is fulfilled for Orelia's retail customers.
A full audit trail is provided for all stock, essential for Orelia with so many different lines and customers, helping to ensure that all stock is accounted for as it enters and leaves the warehouse, helping to minimise shrinkage and loss.
Reports drawn from e-rmis are also used by the team to provide updates and business reviews to the Orelia directors. Orelia is planning to deploy Eurostop's auto-replenishment module in future, which will streamline operations even further.
"The great thing about Eurostop's systems is that they can grow with the business needs. We can adapt them easily and use all the functions available to us," said Rebecca.
Since the recent upgrade Orelia has planned some user training to learn more about the new features to ensure they get maximum benefit from the system. "Every department uses the system differently and it really underpins our business, enabling us to expand into overseas markets. So it's a really good to keep up to date and an opportunity for a refresh enables us to see what more we can do.  Plus the training at Eurostop is brilliant," concluded  Rebecca.