Reading Time:
2
minutes
Eurostop's award winning connected retail suite could help you to provide an omni channel customer experience and optimise your business performance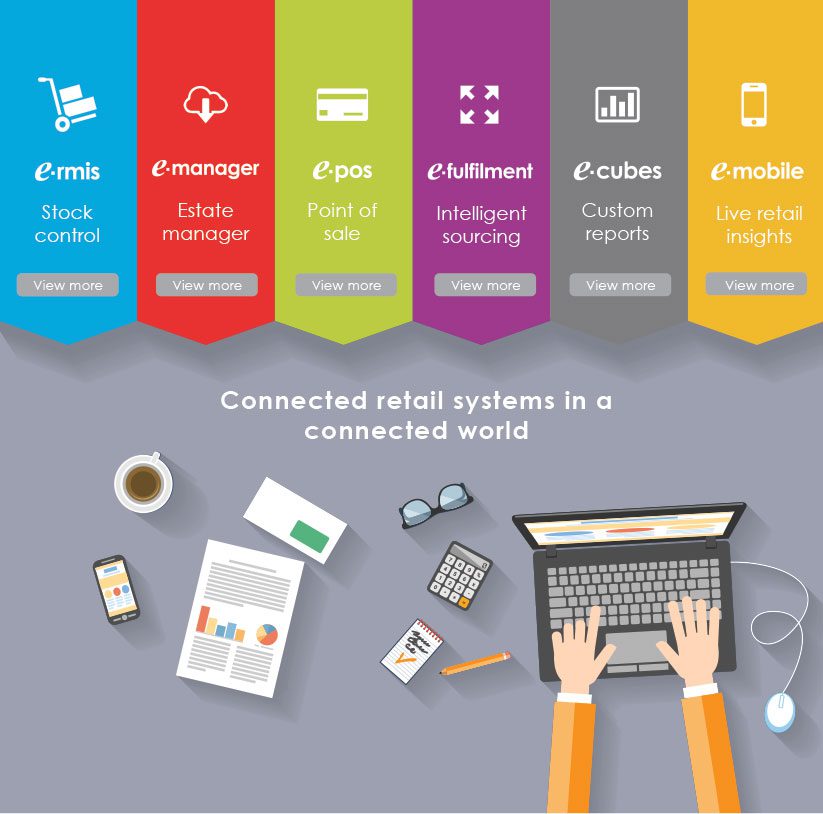 In a connected world, your customers expect a connected customer retail experience. The digital revolution means that shoppers don't shop either online or instore, but zig zag across both channels researching and interacting with your brand on the path to purchase.
As a retailer, you need a software solution that is going to enable you to manage these demanding customers; and the data that you collect, always with a connected customer experience in mind.
Easy migration to Eurostop systems
Although you may be concerned about moving to a new system, we are confident that Eurostop systems can make a difference to the performance of your business; and make the process as easy as possible – why work with a supplier who isn't able to tailor your solution for you? Your brand has personality, and each of our retailers are individual, so we make sure that you have a real person to talk to, to ensure that your upgrade to Eurostop systems is painless and easy. From importing historical data to a dedicated project manager, training and ongoing support, we guide you through the process of getting you up to speed quickly so that you can enjoy features that will enable you to grow your customer base and sales.
A connected retail suite for your omni channel customer
Award winning technology by Eurostop provides you with a connected suite of solutions to manage your retail business, allowing you to focus on what's important to you – engaging with your customers. Our solutions are built on the latest technology, and are connected across channels to provide real time visibility to see where your stock is located and where your most popular items are selling – be this in your bricks and mortar stores or online. This omni channel view of your stock inventory enables you to make smart decisions about how to strategise your buying and store management, enabling you to react in real-time.
Data and smart insights
Eurostop realises how important data is. Not just collecting it, but to have access to the relevant reports and tools to examine the information and make better decisions. Our Head Office system boasts an impressive set of out of the box reporting across all channels, covering historical and live stocks and sales. Or delve further using one of our business intelligence solutions.
Scalable and flexible
Eurostop's complete solution is scalable. This enables us to forge the type of business relationships that we treasure the most. Our customer base spans retailers with 1 to over 12,000 stores across the fashion, footwear and lifestyle sectors. We have many long term customer partnerships and are proud to have supported our customers' growth through the decades with our systems.
International expansion
With the seemingly unlimited scope of digital, you may be looking to expand internationally. Our multilingual touch screen tills and fiscal printing are just some of the functionality that will facilitate this process. Understanding of the different retail environments and cultures is essential in this process, and Eurostop are happy to share with you our experience.