Reading Time:
2
minutes
Prestigious new shopping malls opened in Singapore deploy Eurostop solutions to manage retail outlets.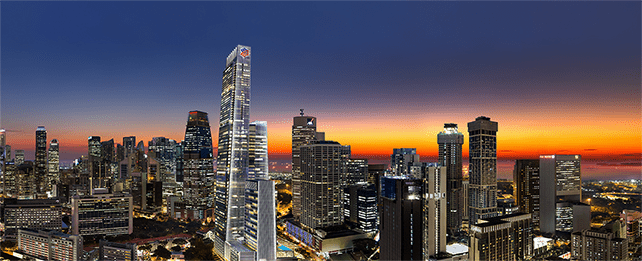 Eurostop, a leading supplier of retail management solutions for fashion, footwear and lifestyle, has announced that it has won the contract to implement its retail systems in two new shopping developments in Singapore. Eurostop will be delivering e-data, its hosted mall sales consolidation system, to new luxury retail and leisure developments in Katong Square and Tanjong Pagar Centre.
Katong Square is a new Mall on East Coast Road, in District 15, housing a 600 room hotel run by the Intercontinental Hotel Group, restaurants and retail outlets covering two storeys. The new award winning Tanjong Pagar Centre is Singapore's tallest building at 290m high and includes office and dedicated retail space, a five star hotel, 181 luxury residences and Singapore's first double storey urban park. This follows Eurostop's recent announcement that it is providing its e-retail retail management solution to household textiles retailer Fuanna for 2,000 stores across China.
Eurostop's e-data is an automated mall sales consolidation system that ensures accurate and efficient collection of tenants' sales information. The data is used by tenants and landlords to agree managed activities as part of leasing agreements, including retailer rentals for floor space in the mall. The managed service, hosted by Eurostop, provides secure and accurate collation of tenants' data and the specially designed infrastructure facilitates reduced support costs and maintenance activities. Furthermore, with the e-data Cube, mall owners are able to reap the benefits of valuable insights through business intelligence reporting with business, mall or tenant level reporting.
Richard Loh, CEO and Founder of Eurostop said; "We opened our office in Singapore several years ago and since then have worked with many customers in the area. We invested in local expertise and have developed our software to meet the specific needs of Singapore retailers. Our Mall Sales Consolidation system has been designed to support the unique business needs of mall landlords, owners and tenants to ensure that they receive the most accurate sales data to inform their business decisions."