Reading Time:
2
minutes
Stand No: 433, Retail Business Technology Expo
Olympia, London, 9-10 March 2016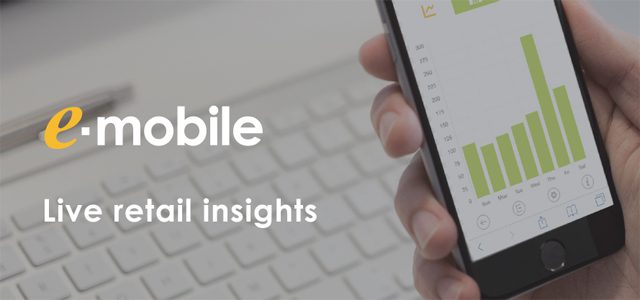 Eurostop, a leading supplier of retail management solutions for fashion, footwear and lifestyle, will be showcasing its latest connected solutions at RBTE 2016. As well as its award winning head office and EPOS solutions, e-rmis and e-pos touch, Eurostop will be demonstrating e-mobile, a new product that delivers live business intelligence reporting. Designed to provide retail insights that provide clear, actionable information on-the-go, e-mobile supports managers and decision makers in any location.
Eurostop's e-pos touch uses the latest touch screen and mobile technology, with user friendly screens that are easier and faster to use. e-pos touch can be used with tablets to provide a more customer-centric shopping experience, as well as being used for queue management.
Also on show will be Eurostop's e-manager, which sits between an ERP system and the retailer's EPOS solution. It provides a middleware layer that enables a fast exchange of product and pricing information to pass between two disparate systems. e-manager enables retailers of any size or geography to benefit from the specialist nature of Eurostop's e-pos while gaining the economies of scale of using its preferred ERP solution. e-manager can also be used to build resilience and scale into systems as store level data can be held across one or multiple servers.
Deborah Loh, Marketing Manager at Eurostop commented; "For many years now Eurostop has designed and built solutions for retailers, aiming to automate as much as possible so that our clients can focus on their business. As the retail environment gets ever more competitive, retailers need clever technology that delivers the best solution for each part of their business, and pulls all of those solutions together so that the customer receives a seamless and connected shopping experience whether instore, shopping from home, or on the move. Our software provides a best-of-breed approach together with the power to integrate with other business systems. As shoppers shop on the go, so now, managers need to be able to manage on the go, with e-mobile we are delivering that capability."